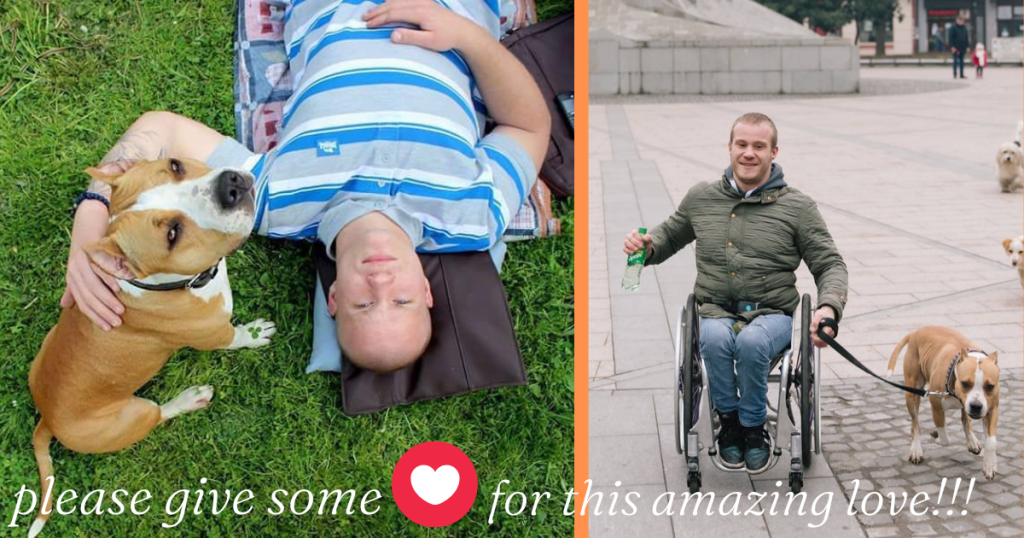 The relationship between Nemanja from a town called Kraljevo in Serbia and his faithful dog Zulu could be written into a movie script. Their love of adrenaline and fast driving is their trademark.
Six years ago, for his eighteenth birthday, Nemanja bought himself the most beautiful gift, an American Stafford Terrier puppy, which he named Zulu. The love between the two began at their first meeting, and the story of their relationship moved many to tears.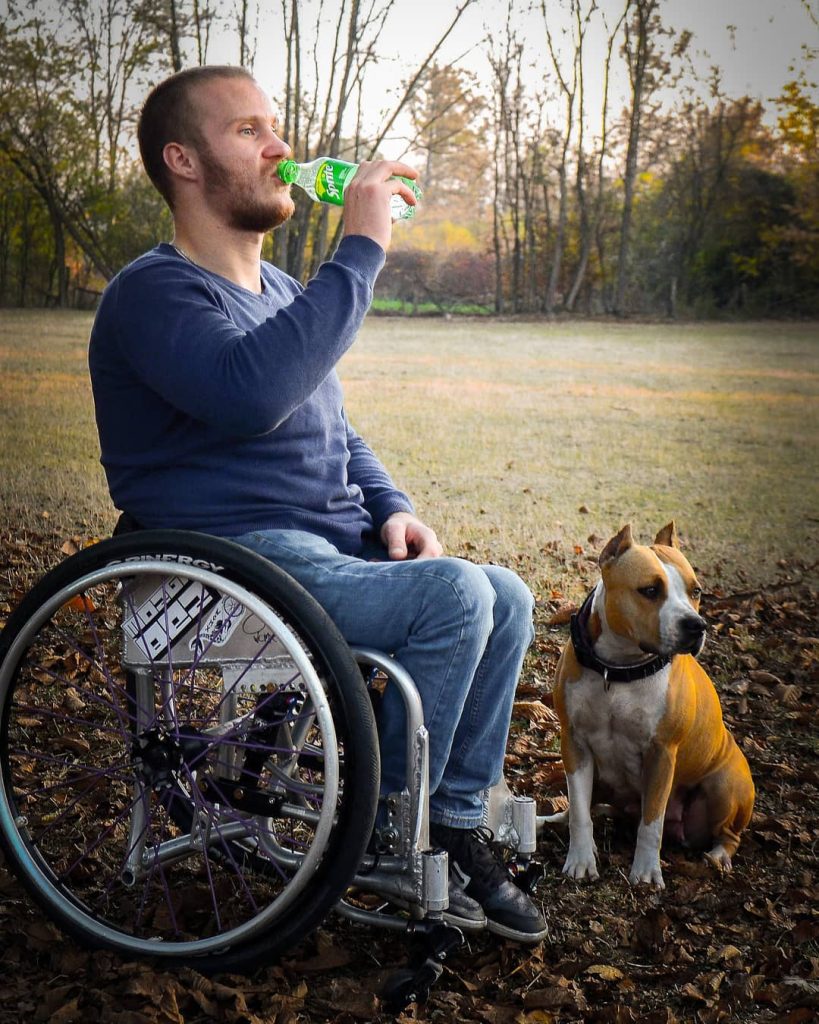 There is no one in Kraljevo who has not seen at least once Nemanja and Zulu flying in tandem at dizzying speeds through the streets of the city center. Their game is played by Nemanja, who as an adrenaline junkie (like Zulu) keeps her tightly on a leash while she runs and pulls a wheelchair at high speed following the traffic lights.
– Of all the puppies in the kennel, she was the first to approach me and I knew immediately that she was the one. I am often asked how I taught her to walk with a stroller, but it was not training, it was a kind of bonding between us. The two of us just lived together. Zulu had incredible patience and loved living next to me. We are best friends and a real winning team," begins Nemanja's story about this unusual friendship for local news portal Zebra.rs.
He adds that Zulu has become much calmer since she had the puppies, but she still knows how to "go all out" when she's in the mood, and over time, he says, they began to look alike, as they are both adrenaline junkies.
– As a puppy, I taught her to run with the stroller, being careful not to hit her with the wheels, so one day while walking around town she was suddenly pulling "300 an hour." She liked that. She enjoyed the fast ride. After that we did not walk around town at all, just "hurried" through. Now she is older, but when she feels like it, she starts pulling the stroller herself. However, I do not train her anymore and I do not "use" her as I did before, but we mostly go for walks – Nemanja emphasizes.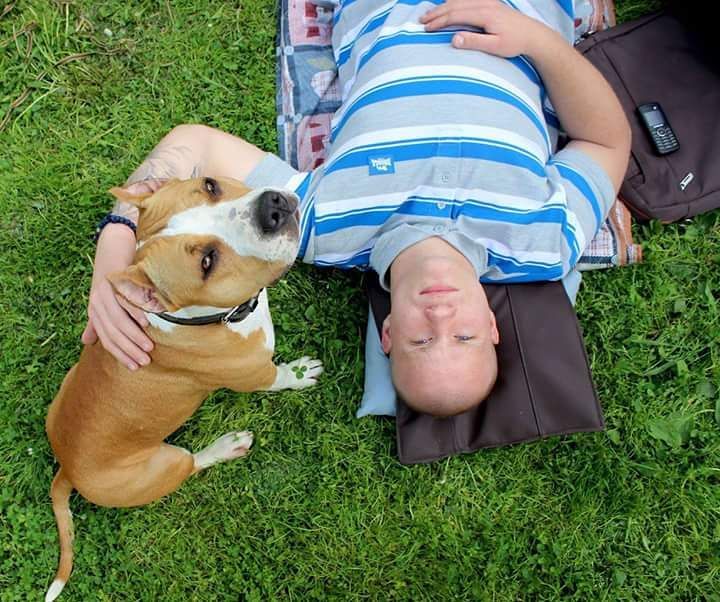 Since the first time she pulled him and they went around the city, he has had full confidence in Zulu, he says.
– I felt that she knew when and where to stop and slow down. I was very happy and proud of her. I would just say that at some point our energies completely balanced out because I have never been one to be "pushed" in a wheelchair either. On the contrary, I love speed, challenges, and adrenaline – explains Nemanja.
Nemanja and the faithful Zulu are distinguished not only by their speed but also by a relationship that could one day serve as a great screenplay. That Zulu unconditionally loves the young man from Kraljevo is also proven by a Facebook post by Nemanja's cousin Dejan Milošević, published a few days ago. This announcement triggered an avalanche of comments, emotional outbursts, and even tears among many in the community, which we reproduce here in full: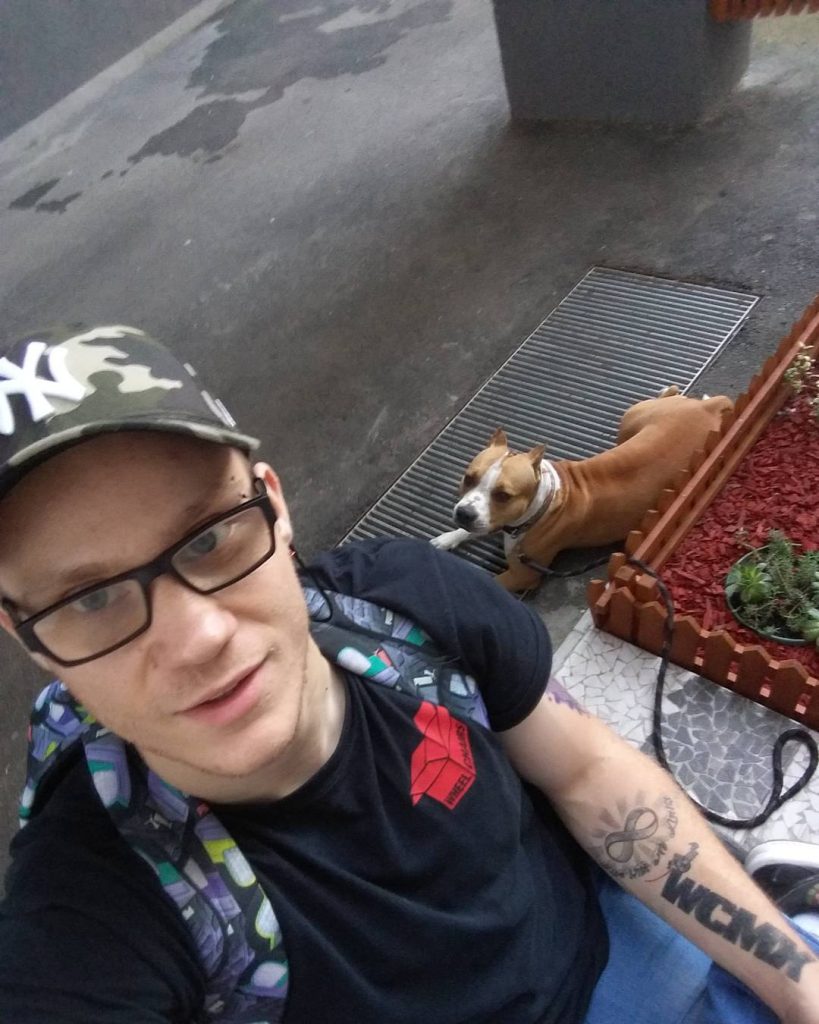 The Story of a Dog Too Good:
"Zulu is an American Stafford, the best friend of Nemanja Radičević (my nephew). Nemanja is a wheelchair-bound man known to most of the residents of Kraljevo, as is Zulu, who is his faithful companion. Nemanja is on vacation and Zulu is in the country with my parents. The other day I was working on the car in my parent's garage and noticed that every time I open the garage, Zulu climbs up the stairs to the attic and lingers there for a long time. I scolded her several times without knowing why she was doing this. Today she climbed the stairs again and of course, I followed her into the attic and yelled for her not to stop.
I found Zulu next to Nemanja's old stroller sniffing it and looking at me. She made me cry, believe me, I am crying even now as I type this. Zulu stayed by the stroller and waited for Nemanja. Loyal good friend Zulu… Zulu broke me emotionally tonight…".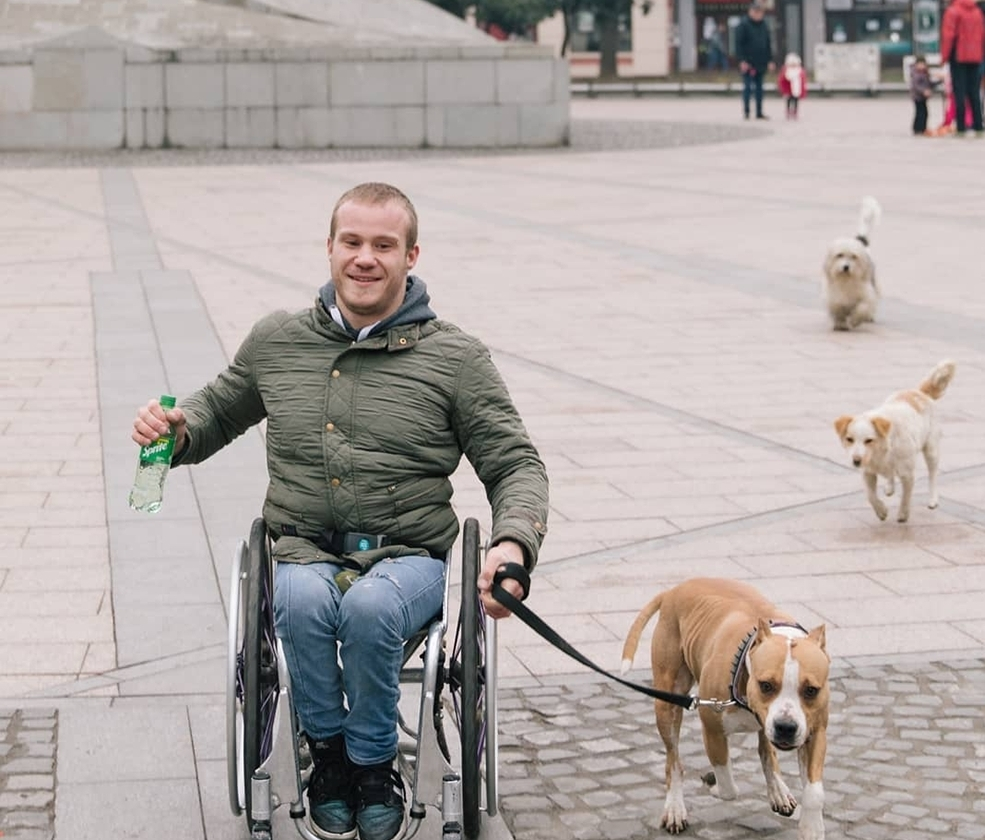 Talking to us, Nemanja himself admits that he could not hide his tears after reading his uncle's announcement, stressing that there is no money for which he would sell his sweetheart…but also much more than that.
– When I read the story by the sea, I cried like a child. I showed the post to a friend I met there. And she burst into tears. His story moved me to tears, even though I had long known who my Zulu was, what she was like, and how devoted she was to me. Even a day without me is stressful for her. Not only is there no money, but if someone offered to fulfill one of my greatest wishes in life, I would not part with it. There were periods when I was without company, but she was always there. The two of us are together 24 hours a day, sharing the good and the bad. I have learned a lot from her and especially how to protect the child inside me – emphasizes Nemanja.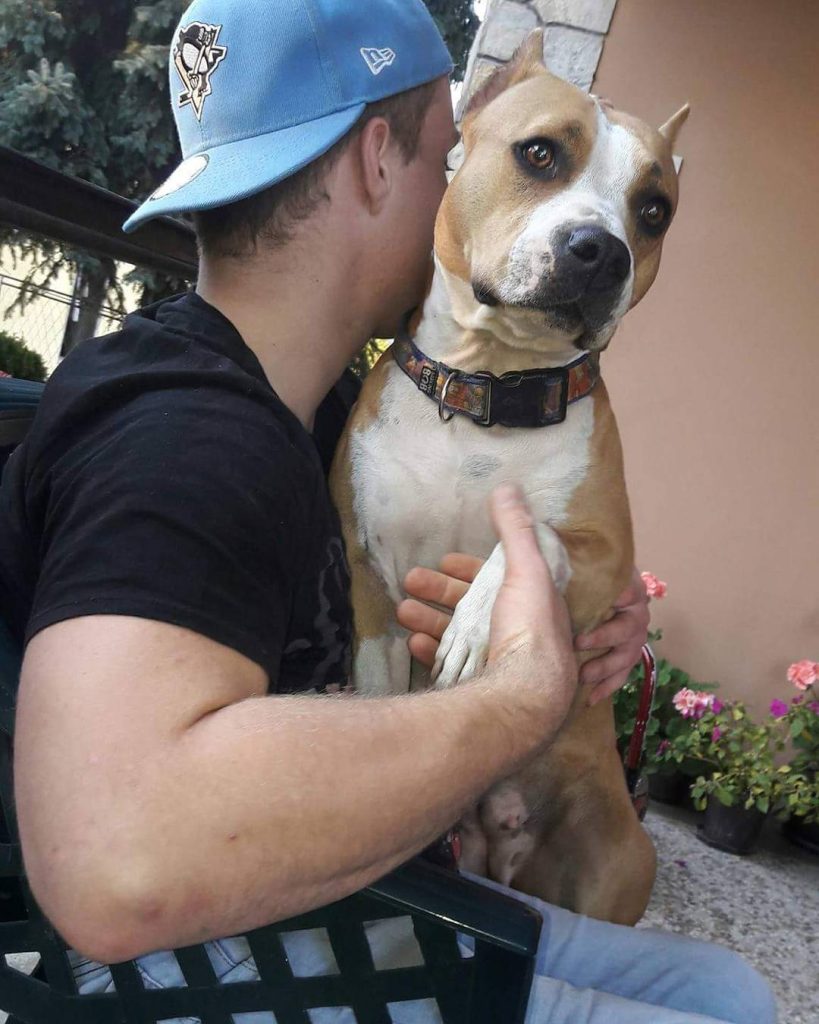 Nemanja is a great lover of Stafford dogs, but points out that they are not suitable for everyone, but only for active people who like to play and bring out the child in them, and that there are still many prejudices attached to this breed.
– Stafford is a dog for people with a restless mind. These are dogs that can play for hours. There are great misconceptions about them, such as that they're dangerous and potential killers. I always like to say that the environment matters. For example, if I'd grown up around problematic people and potential murderers, I probably would have become one tomorrow… Zulu couldn't be a potential murderer if she was surrounded by love from an early age – Nemanja explains, while Zulu impatiently waits to start the game.
The story of Nemanja and Zulu once again convinced us that the dog isn't only man's best friend, but that true friendship is priceless.
PLEASE GIVE ONE LIKE ON FACEBOOK FOR THIS AMAZING STORY AND SHARE THE ARTICLE WITH YOUR FRIENDS!
Sources:
Zebra.rs: https://zebra.rs/zivotinje/nemanja-i-zulu-najbolji-prijatelji-i-adrenalinski-zavisnici/